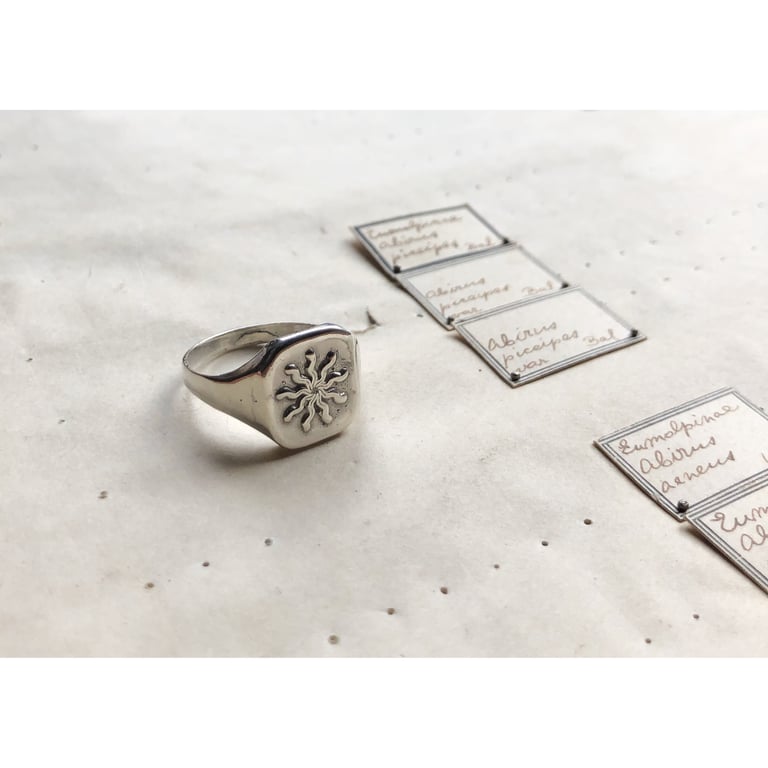 The Meri
€
155.00 -
€
695.00 —
On sale
Hand stamped ring using a Seal stamp that is designed by Tattoo artist Nicobone.
From a young age on Nico's dad used to burn him spiral fireworks for his birthday. Ever since he has been chasing the sun and the sun has been chasing him.
Meri is the Brazilian Sun God.
Please note that the ring is made to order.
It will take up to 2-3 working weeks before shipment.
Each Ring is handmade so small differences from photo may occur.
Don't forget to send me your ring size!
Ring on photo 1: sterling silver
2: bronze
3: gold