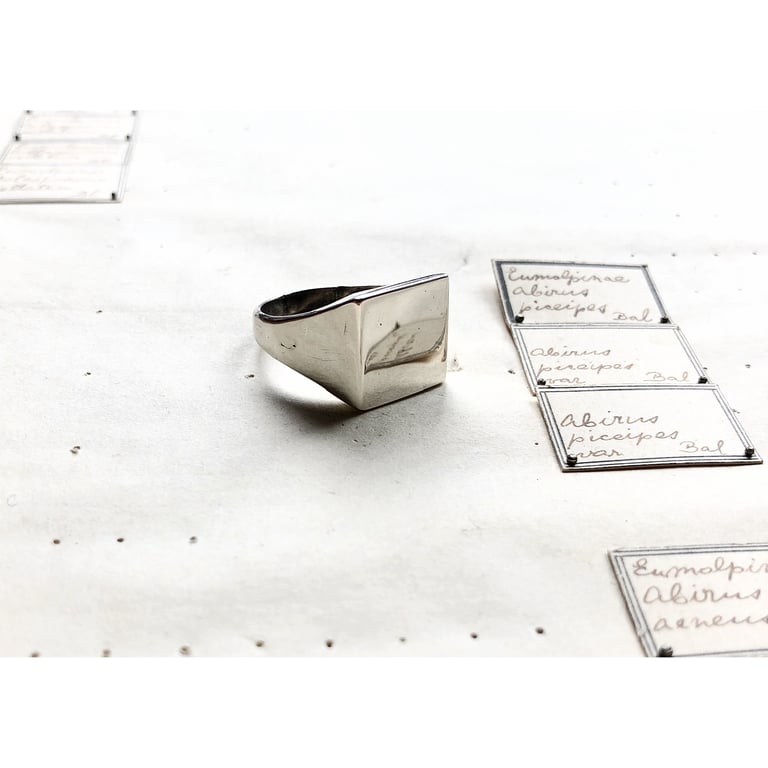 The Sycorax
€
140.00 -
€
1,100.00 —
On sale
Ring got made after I got inspired by a Ring my mentors father in law made 50 years ago.
Many years since he has passed and I never got the chance to meet him but he still inspires me on a daily base.
Made in Sterling Silver, bronze, 18k Gold Plated and Gold.
(Note; bronze and Gold are made upon request, so that will take two till three working weeks before shipment)