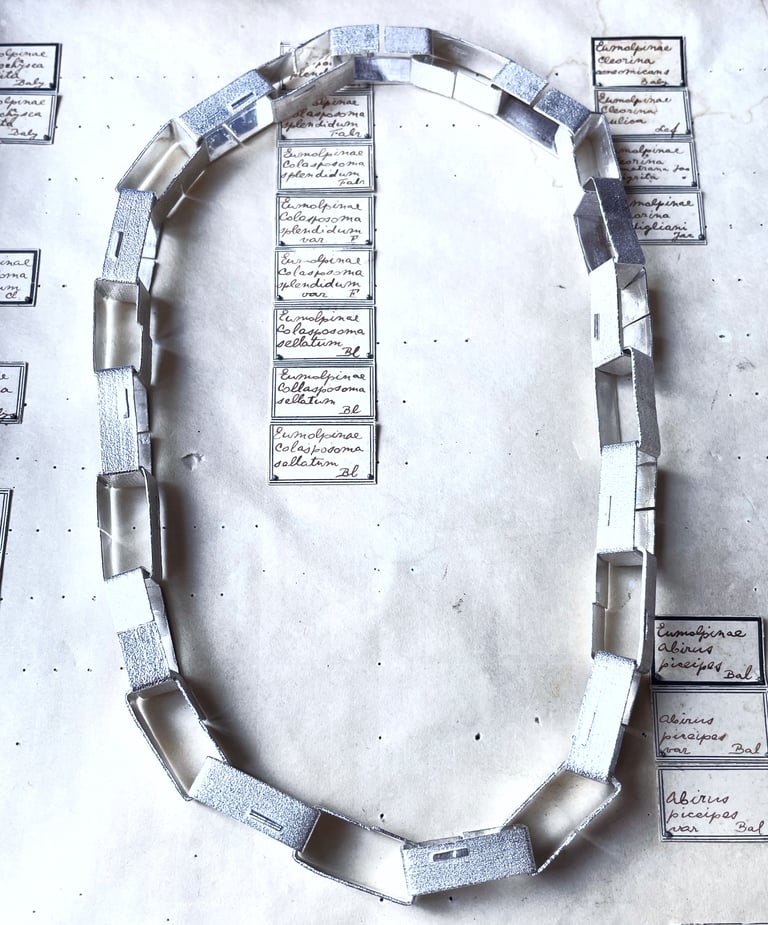 The Morphosis Chain
€
17.50 -
€
900.00 —
On sale
Morphosis
This collection is a build your own one. You start with one piece and you can add as many and in different colors/ materials if you like.
See options below
Length of the block is 2.3cm width 0.7cm
So for a chocker style necklace with a length of +- 38cm you need approximate 18 blocks.
Length of +- 50cm style necklace
Approximate 22 blocks
Solid Gold upon Request
mor·pho·sis
The manner in which an organism or any of its parts changes form or undergoes development.
Combining form
Denoting something having a specified form or character.