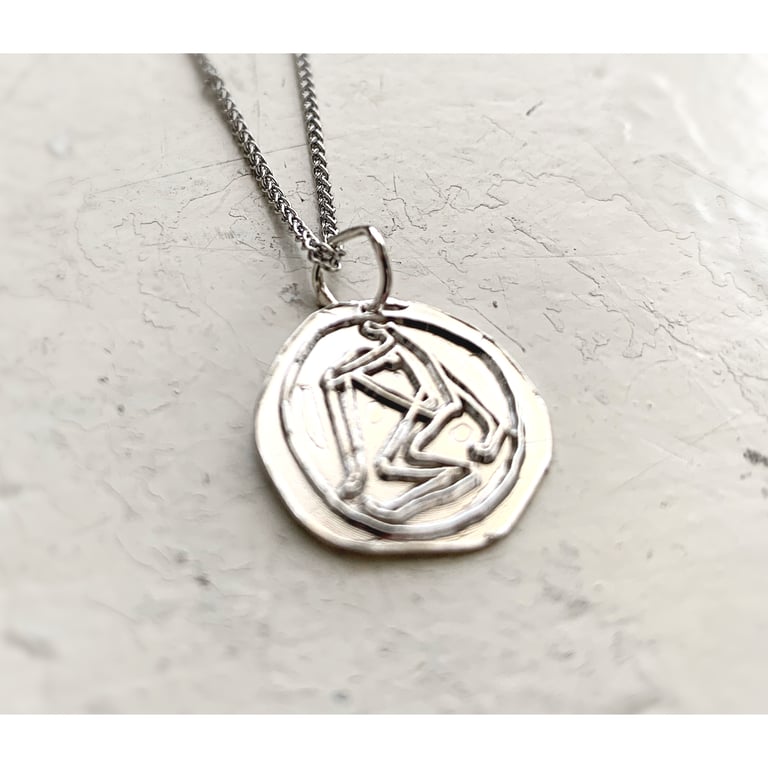 Keepers of The Privy Seal- Isa G
€
110.00 -
€
450.00 —
On sale
I got inspired by the old way to seal letters and important documents. Therefore, I approached five Holland based artists to design their own seal stamp. I combined the results in a new collection called 'Keepers of the Privy Seal'
I used the stamps to which the designs have led, to create different versions of pendants and rings. Each one is unique.
This is a design by Isa Grütter
https://www.instagram.com/isa.grutter
Necklace and pendant on photo made out of Sterling Silver.
Available in 22kGold Plated on silver and solid 14kgold.
Select options is the section where you can choose silver, gold or gold plated.
Solid Gold and white gold 18-22K Upon request
(Please bear in mind that the photo may slightly be different from actual item due all pieces are hand stamped)