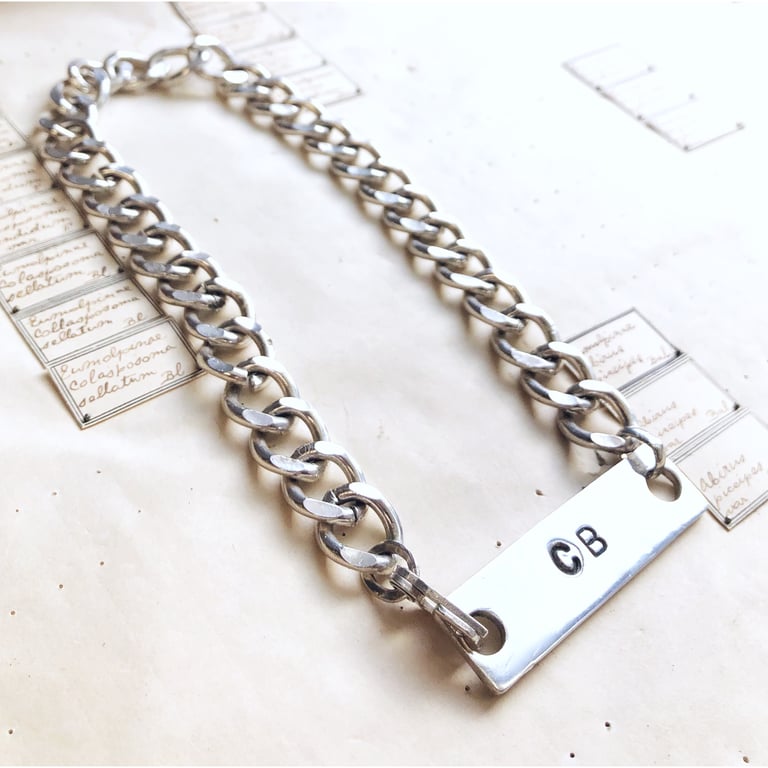 -THE GROWLING COLLECTION-
Growling functions in the animal world as a type of escape from predation as well as a warning signal to other con-specifics of close by predators.
The Hippocampus reid uses a form of growling when under stress, in the presence of a predator.
In Alligators the female will produce the growl in order to project her sex and location.
Growling in The world of Cristel Ball serves as a signal of proudness.
The Growling Necklace.
This necklace is made to order so we can custom almost anything. The name tag could be engraved, stamped or simple and plane without anything on it.
The length as shown on the photo is 40cm but of course we can make it as long as you want. Please bare in mind that the price mentioned is the price for 40cm of length.
The chain is handmade so small differences may appear from photo as shown.
The Necklace is available in Sterling Silver - Gold plated on Bronze and 14k-18k solid Gold.
(prices for Gold and gold plated upon request)