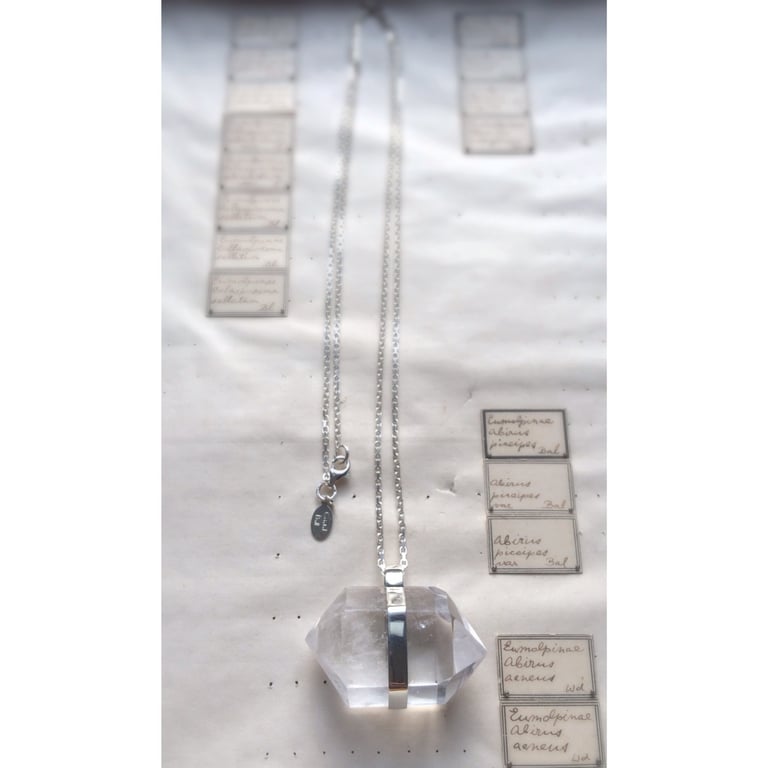 The Single Pointer
€
85.00 -
€
140.00 —
Sold out
THOU MAGIC WONDER OF NATURE COLLECTION
Crystal Double pointer with a sterling Silver Harness and sterling silver Necklace.
Lenght if Chain is 76cm
Lenght of Quartz is 5cm, width 3cm
Quartz is a stone of clarity which dispels negativity and clears away negative energy. . Because it clarifies thought processes and emotions, it can increase inspiration and creativity. It can also help particularly with concentration, studying, and retaining what one learns. Quartz is also a stone of harmony because it balances energies.