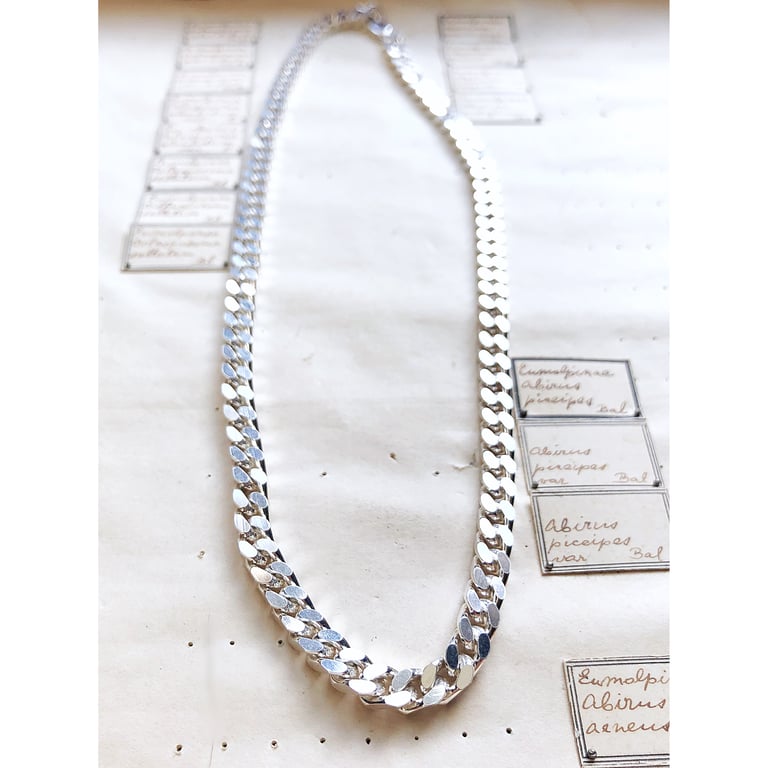 The Smaller Growls Necklace
€
295.00 -
€
380.00 —
On sale
-THE GROWLING COLLECTION-
Growling functions in the animal world as a type of escape from predation as well as a warning signal to other con-specifics of close by predators.
The Hippocampus reid uses a form of growling when under stress, in the presence of a predator.
In Alligators the female will produce the growl in order to project her sex and location.
Growling in The world of Cristel Ball serves as a signal of proudness.
The smaller Growls Necklace.
Flat silver chain.
Price is for the length of 45cm (as shown on photo. The smaller Growls is the first chain on model)
If you prefer a different length see options and let me know the exact size you would like to order by checking out.
Size of link: length 0,7cm - width 0,5cm